Din-Rail Computers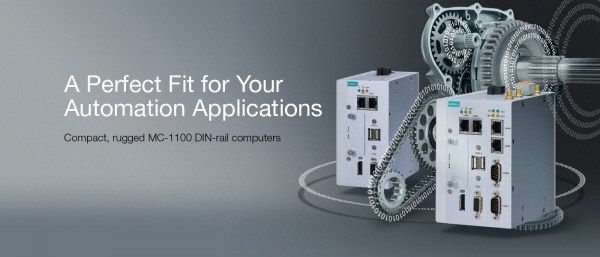 Moxa's ready-to-run embedded computers are RISC-based and come equipped with serial ports, DI and DO channels, dual Ethernet, PCMCIA, SD, and USB host. Moxa computers are well suited for industrial automation applications. Models that support CANbus interface for specific applications are also available.
Learn How ThingsPro Suite Accelerate OT-IT Integration in Your IIoT
Watch this video to learn how Moxa's ThingsPro Suite can help you simplify your large-scale IIoT deployments.
---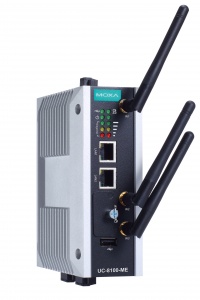 Communication-centric RISC computing platform
Communication-centric RISC computing platform
RISC ready-to-run embedded computers with dual LANs, 2 or 4 serial ports, SD, USB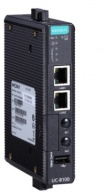 RISC ready-to-run embedded computers with 1 or 2 serial ports, dual LANs, SD
RISC ready-to-run embedded computers with 1 or 2 serial ports, dual LANs, SD
RISC-embedded computers with 4 serial ports, 4 DI and 4 DO channels, dual LANs, PCMCIA, SD
RISC-based fanless computers with 2 or 4 optically isolated serial ports, dual LANs, VGA, CAN, DIO, CompactFlash, USB
RISC-embedded computers with 4 serial ports, dual LANs, VGA, DIOs, CompactFlash, USB
Quad-core fanless DIN-rail automation computer
RISC-based embedded Linux computers with WLAN, LAN, and 4 serial ports
RISC-based embedded Linux computers with WLAN, LAN, and 2 serial port
RISC-based embedded computers with GSM/GPRS, LAN, and 1 or 2 serial ports
Fanless, ultra-compact, rugged x86 IIoT embedded computer