Our Products
Rugged. Dependable. Space-saving. Marine-grade. Clever ergonomics. Sunlight readable. Intrinsically Safe. When it comes to IT, communication & network, everyone has their own needs. That's why we provide a wide range of products designed specially with your application in mind.
So whether you need a communication-enhanced industrial PC, an embedded computer to be used in power substation, tough & anti-vibration Ethernet I/O, long range and highly reliable radio MODEM, extended temperature type of media converter, industrial Ethernet switch to be used at the wayside, chances are we've got the right one for you.
Featured products
Industrial Ethernet
Ethernet Outdoor products are designed for temperature uncontrolled sheltered applications, typically located in a hostile environment. Read more...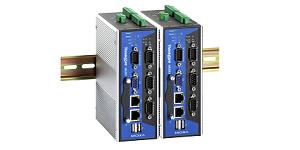 Embedded Computing
Embedded Computer is All-In-One device that handled special purpose computing task for both consumer and industrial customer. Read more...
Industrial Wireless
If you're looking for longest-range, highest-interference immunity and robust performance for industrial applications using license-free bands, the frequency hopping technology might be the answer. Read more...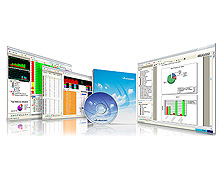 24x7 WLAN Security & Performance
The AirMagnet Enterprise WLAN monitoring solution offers complete visibility and control over the wireless airspace, enabling any enterprise to reliably deliver the same standard. Read more...
Search our products